About Us
Our company, Uflow Automation, is famous in different parts of the world for exceptional manufacturing skills. We make sure that only the best grade Industrial Valves, Butterfly Valves, Pilot Operated Diaphragm Type Solenoid Valves, Angle Seat Valve With Steel Operators, Double Acting Pneumatic Actuators, Pulse Jet Valves, etc., leaves our business facility. To produce the most innovative range for clients, we conduct thorough research of the market. Utilizing such research properly, we bring forth designs that revolutionize the domain. We consider it as our responsibility to manufacture all of our offered products in accordance with the guidelines and regulations of the industry. Further, all the in house produced items are carefully quality tested by experienced professionals who confirm that our offered range complies to the industrial standards. Further, such tests also help us in confirming that our range is extremely durable and reliable. The quality of our offering speaks for itself. It is hard to find such quality at the prices that we offer. We conduct customer feedback, according to which we improve our collection for their future benefits. Owing to all this, we have become a celebrated manufacturer and exporter in domestic as well as foreign markets we trade in.
Commitment
Our partnership firm is committed to focus all of our attention on customers and their needs. We promise to provide customers maximum gratification at all times. Through hard work and great determination, our company succeeds in fulfilling all of our promises. We make prompt deliveries of our range, engage in quality execution of our customer services and always remain ethical, so that our clients can be offered the best at all times. We hone our skills on a regular basis in order enhance the customer satisfaction rate.
Why Uflow Automation?
We are applauded in the market for the below mentioned reasons:
Product Development And Quality Improvement: Since day one, we have been engaged in quality development of an advanced range at our company. We make sure that each Pulse Jet Valves, Pilot Operated Diaphragm Type Solenoid Valves, etc., is manufactured as per the latest demands of clients. The quality of the array is improved as the industry progresses.
State of The Art Facility: To manufacture the best, we rely on a state of the art infrastructure facility. This facility has become a prime supporter of our company in the competitive market. Every business activity is completed here in a punctual manner without any interruptions.
Economies of Scale And Competitive Prices: Constantly, we focus on offering our marvelous range to clients at reasonable prices, which are set in a customer friendly manner.
Flexibility And Timely Shipment: We are capable of accommodating last minute alteration as well as additions prior to dispatch of the order.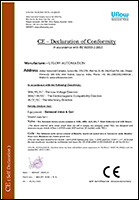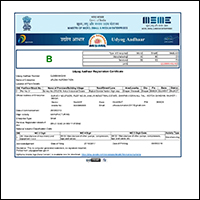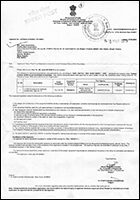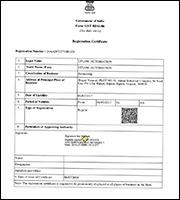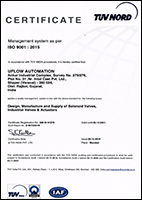 Read More